This webinar, held July 22, 2015, 12-1 PM, addressed water issues in agriculture through a food security lens. Healthy regional food systems are a foundation of healthy communities, but how can we preserve local agriculture in the face of threatened water supplies? This question formed the central theme of our webinar on agriculture and water.
Below, you may review key points from the webinar, download the accompanying PowerPoint slides, and peruse our resource materials. We regret that a video recording of this webinar is not available.
Materials:
Speakers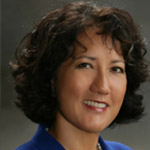 Paula Daniels Executive Director of California Central, a USC Villaraigosa Initiative
Paula was recently appointed to the California Water Commission. She is the founder and chair emeritus of the LA Food Policy Council, a board member with the National Organic Standards Board, and a 2015 Pritzker Environment and Sustainability Education Fellow at the UCLA Institute of the Environment and Sustainability (where she has taught food and water policy since 2010). After a long career as an attorney in civil litigation, she was appointed as a Los Angeles Public Works Commissioner (2005-2011) and then Senior Advisor (2011-2013) to Mayor Villaraigosa of Los Angeles. She has also been a commissioner with the California Coastal Commission (1999-2000), and a gubernatorial appointee on the governing board of the California Bay-Delta Authority.  She served in Office of Planning and Research for the Office of Governor Edmund G. Brown as Senior Fellow for Food Systems, Water and Climate.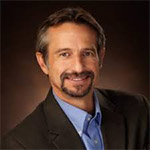 John Krist Chief Executive Officer, Farm Bureau of Ventura County
The Farm Bureau is the region's oldest and largest agricultural association. Before joining the Farm Bureau, Mr. Krist worked for 24 years as a reporter, editor and Opinion-page columnist at the Ventura County Star. During that time, his commentaries on land-use policy, natural resources and environmental issues were published in newspapers throughout the United States. The winner of numerous writing awards and journalism fellowships, he is the author of three books about California's parks and wilderness areas, as well as Voyage of Rediscovery, based on his experiences retracing the Lewis and Clark trail. He also has contributed to books on urban renewal and wildfire policy. His newest book is "Living Legacy: The Story of Ventura County Agriculture."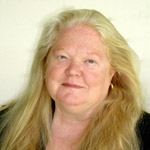 Christy Porter Founder and Executive Director of Hidden Harvest
Hidden Harvest is a produce rescue organization providing fresh produce to over 65 agencies and 56,000 people in the Coachella Valley each month. Many of the freshest and healthiest foods available to feed the poor and hungry were left unharvested in farmers' fields until Hidden Harvest was created to "rescue" these foods while hiring the working poor to pick the crops. Christy has been called the "Mother Teresa" of the Coachella Valley and was a 2007 recipient of the California First Lady Maria Shriver's Minerva Award, as well as the 2010 Executive Director of the Year Award from the Desert Community Foundation.