Alliance Project Manager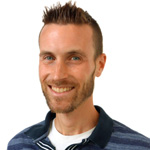 Bill Sadler, J.D., M.U.R.P serves as Project Manager for the Alliance, helping manage the coalition of public health departments and build their capacity to advance policy and systems changes on healthy transportation, land use, affordable housing, water and other climate and sustainability issues. Prior to joining the Alliance in May 2017, he worked for Safe Routes to School National Partnership, where he led the organization's California state policy and Southern California regional policy for three years. Bill has almost a decade of experience working on public health, transportation and built environment initiatives across the United States, and has been a key partner of the Alliance's work on SCAG's Regional Transportation Plan and Sustainable Communities Strategy, the State's Active Transportation Program and a variety of other state and regional policies. Prior to joining the National Partnership, Bill worked with communities and regions around the country on transit-oriented development and sustainable communities initiatives at both Reconnecting America and the Natural Resources Defense Council, and also helped develop the City of Denver's complete streets policy and several health impact assessments near Denver transit stations as a planning fellow there.
Bill holds a Master's degree in urban planning (M.U.R.P.) from the University of Colorado Denver, as well as a law degree (J.D.), cum laude, from the University of Minnesota Law School, and a B.A., summa cum laude, in economics and communication from Boston College. In his spare time, Bill is an avid long-distance runner and has completed 31 marathons, including eight Boston Marathons. He is passionate about promoting physical activity and making communities safer for everyone.