Co-hosted by Angelo Bellomo, Director, Environmental Health Division, LA County Department of Public Health, this webinar, held August 21, 2015, 9-10AM, explored leading approaches to black water management for water supply and quality outcomes while protecting public health. It introduced policy recommendations to support moving solid waste out of the water cycle and back into the carbon cycle.
Below, you may view the completed webinar, download the accompanying PowerPoint presentations, and peruse our resource materials.
Presentations:
PDF of Webinar Presentations
Speakers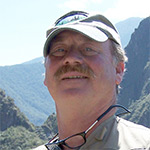 Bob Rawson has been General Manager of Graton Community Service District for the last 10 years, where he obtained $10.6 million dollars outside of rate base from grants to implement capital improvements projects. Bob conceived of and led the design and construction of the "state of the art" wastewater filtration facility that we will hear about on today's call. Rawson is an international industrial wastewater solutions consultant specializing in operations, environmental compliance, and design of wastewater treatment and soil bioremediation projects for municipal and industrial clients. He has almost 40 years of wastewater operation, supervision, management, industrial waste inspection & laboratory experience, and holds several patents related to wastewater treatment.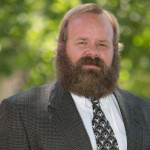 Nick Weigel  is a steering committee member of the recently formed Decentralized Water Policy Council. He is Senior Engineer at NorthStar Engineering, where he specializes in the design of decentralized wastewater collection, treatment, and dispersal systems. Weigel is also Secretary at the California Onsite Water Association, a certified National Association of Wastewater Transporters instructor, and currently teaches multiple courses for the California Onsite Wastewater Association. He is on the Professional Advisory Board for the Department of Civil Engineering, CSU Chico, and is chair of the Butte County Wastewater Advisory Committee.
Resources
Below is a brief list of resources and policy referred to during the webinar. 
Coming soon.