This webinar, held on September 15, 2015 at 2 pm, provided participants with an overview of greywater and alternative water systems in the context of water security for food security. Participants learned about recent research detailing water regulations and urban agriculture policy in the city of Los Angeles, exploring the need for alignment between community health policy priorities and water reduction regulations in Southern California. By utilizing greywater and alternative water on landscapes, jurisdictions can prioritize water use for edible gardens while reducing overall water use.
Below, you may view the completed webinar and download the accompanying PowerPoint presentations.
Presentations:
Public Health Alliance - Overview
Laura Allen - Greywater Reuse
Alana Siegel - Urban Agriculture and the Drought
Recommendations for Action:
Develop FAQs and factsheets for the public on the health benefits of urban agriculture and the need to prioritize water use for edible landscapes.
Promote and demonstrate hierarchy of appropriate water use. Use greywater and alternative sources for ornamental landscapes to conserve potable water for use in edible gardens. Demonstrate these uses in community gardens, particularly on health department and county or city property.
Work with county agencies and municipal water districts to support policies that promote water and food security. Mandate use of greywater on nonedible plants on county property (including detention facilities).
Educate policymakers on the health benefits of community gardens (as a high priority for water use), and of using greywater/alternative water techniques where possible to have more potable water available for drinking and for food. Health departments, Food Policy Councils, and community-based organizations can work together to advance the dialogue.
Urban Agriculture & Drought Policies
Listed below are links to the policies discussed in the presentations and during the Q&A and Discussion session.
Drought Response Policies
Urban Agriculture Specific Policies
Pro-Urban Agriculture Statements
Greywater Stub-Out Policies
Rainwater Harvesting Codes and Policy
Resources
Below is a brief list of key resources to support you in taking action to promote water security for community and household gardens and farms. For additional resources or support, contact the Alliance's Healthy Food Systems Coordinator, Holly Calhoun.
Speakers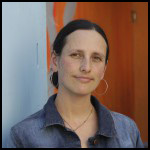 Laura Allen is a founding member of Greywater Action and has spent the past 15 years exploring low-tech, urban, sustainable water solutions. She is the lead author of the San Francisco Graywater Design Guidelines for Outdoor Irrigation, and authored The Water-Wise Home: How to Conserve and Reuse Water in Your Home and Landscape (Storey Press, 2015). Laura leads classes and workshops on rainwater harvesting, greywater reuse, and composting toilets, has participated in state greywater code developments, and was on a committee to write a draft composting toilet code for IAPMO.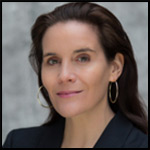 Kim Kessler is the Policy and Special Programs Director of the Resnick Program for Food Law and Policy at UCLA School of Law, a newly created program dedicated to studying and advancing law and policy solutions to improve the modern food system. Previously, Kessler served as the Food Policy Coordinator for the City of New York, an appointed position in the Mayor's Office. Kim serves on the Los Angeles Food Policy Council's Leadership Board, and she is also the host of "Eating Matters," a weekly radio show dedicated to food policy topics on The Heritage Radio Network.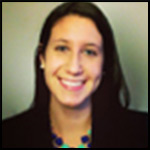 Alana Siegel is a summer fellow at the Resnick Program for Food Law and Policy. Alana received a B.A. in Psychology from Lafayette College in 2013, and is currently a JD/MBA student at Washington University in St. Louis, where she is expected to graduate in 2017. At WashU, she is the Associate Managing Editor for the Washington University Journal of Law and Policy. As a 2L Staff Editor Alana's note, "NAFTA Largely Responsible for the Obesity Epidemic in Mexico," was selected for publication, and is set to appear in the 51st volume of the Journal in early 2016.