This webinar, held June 24, 2015, 12-1 PM, kicked off our leadership series track with a survey of the effects of the drought on disadvantaged communities, including the affordability of water for basic needs, populations without access to water and/or clean drinking water, and other issues. The webinar, featuring J.R. DeShazo from UCLA's Luskin Center for Innovation and Jennifer Clary from Clean Water Action, addressed strategies and actions to mitigate the most severe public health impacts.
Below, you may view the completed webinar, download the accompanying PowerPoint presentations, and peruse our resource materials.
Presentations:
J.R. DeShazo - Water Supply Threats and Vulnerabilities to Disadvantaged Communities: Lessons from Los Angeles County
Jennifer Clary - Drought Impacts on Disadvantaged Communities
Speakers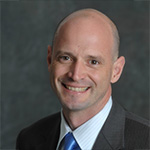 J.R. DeShazo Director of the Luskin Center for Innovation, University of California at Los Angeles
J.R. DeShazo is also a Professor and Vice Chair of the Department of Public Policy in the Luskin School of Public Affairs at UCLA, where he is an expert in economics, public finance, and organizational governance. He holds a Ph.D. in Urban Planning from Harvard University and a M.Sc. in Economics from Oxford University, where he was a Rhodes Scholar. He was the Director of the Ralph and Goldy Lewis Center for Regional Policy Studies at UCLA for 5 years (2004-2011). He was awarded Professor of the Year, Masters Program in Public Policy, UCLA in 2001, 2005, and 2007.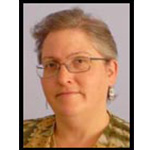 Jennifer Clary, Water Policy and Legislative Analyst, Clean Water Action
Jennifer Clary has been a strong and tireless advocate for disadvantaged communities for many years. Jennifer directs the Central Valley Program and serves on key state stakeholder committees, advising state agencies on actions to improve groundwater quality and allocate state funding for water infrastructure. She holds a bachelor's degree in Chemistry from U.C. Berkeley.