This webinar was held October 16, 2015, 9:00am-10:00am. California is working through a series of new drinking water standards for constituents of concern, with the most recent new standard being for Chromium 6. What are the implications of these new standards for local government? Where do we draw the line between risk and cost? This webinar explored these questions as well as possible actions environmental health leaders can take to guide the debate.
Below, you may view the completed webinar, download the accompanying PowerPoint presentations, and peruse our resource materials.
Presentations:
Public Health Alliance - Overview
Dr. Eric Miguelino - Hexavalent Chromium Regulation
Edgar Dymally - Presentation
Adán Ortega - Presentation
Speakers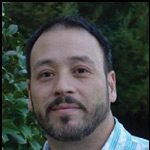 Dr. Eric Miguelino is a research scientist for the State of California, where he works within the Data/Toxicology Office of the Division of Drinking Water. The office focuses on the collection and evaluation of regulated contaminants in drinking water performed in certified laboratories for public water systems in order to maintain compliance. He advises staff and management on scientific and technical matters associated with drinking water contaminants and assists in the development maximum contaminant levels (MCLs) in accordance with the federal and California Safe Drinking Water Acts. Since he joined the State of California in 2009, he has served as a risk assessor for the Department of Pesticide Regulation and a regulatory scientist in the Department of Public Health for the manufacturing practices of pharmaceuticals and medical devices in California.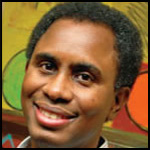 Edgar Dymally is Senior Environmental Specialist with Metropolitan Water District of Southern California. Mr. Dymally serves widely as a water quality leader including as Vice-Chair of the Association of California Water Agencies' Water Quality Committee, and as a Board member of TreePeople, the California-Nevada Section of the American Water Works Association, and the LA Section of the American Society of Civil Engineers.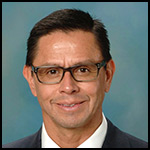 Adán Ortega is Executive Director of the California Association of Mutual Water Companies, the voice of small water systems in California. Mr. Ortega is a noted expert on water, agriculture, public accountability and community empowerment at local to national scales. He is founder and principal at the public affairs consulting firm, Adán Ortega Associates.