Changes in the water cycle resulting from climate change threaten to significantly increase the risk of a wide variety of disasters that threaten public health. This webinar, held August 26, 2015, 12-1 PM, explored opportunities for public health leaders to mitigate health impacts through effective planning and other approaches to emergency preparedness as well as building resilience to chronic climate-related water problems.
Below, you may view the recorded webinar, download the accompanying PowerPoint slides, and peruse our resource materials.
Presentations:
David Rozell - Local Drought Impact: Tulare County's Experience with the Drought
Lauma Willis - Climate Change, Water, Public Health: Finding Connections
Speakers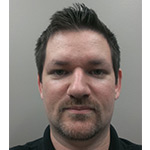 David Rozell, MPH, Public Health Emergency Preparedness Manager, Tulare County Health & Human Services Agency. Dave Rozell has been the Public Health Emergency Preparedness Manager for the Tulare County Health & Human Services Agency for the past 4 years. In this role, he oversees planning, training, and exercise efforts to prepare public health and the health care community to respond to a major disaster or emergency.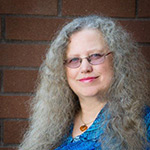 Lauma Willis (Jurkevics), Climate Specialist, Southern Region, California Department of Water Resources. Lauma Willis is a Senior Environmental Scientist and climate change specialist in the Southern California Office of the California Department of Water Resources, and has been with the department for more than 25 years. She previously worked for the Department of Fish and Game, the Los Angeles Regional Water Board, the Coastal Commission, and the State Water Board.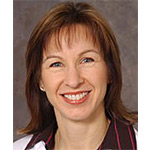 Este Geraghty, Chief Medical Officer, ESRI. Dr. Este Geraghty is Chief Medical Officer and Health Solutions Director at ESRI, the world's leading geographic information systems (GIS) software developer. Dr. Geraghty is a clinician, researcher and educator in the Division of General Medicine at UC Davis, and also has a background in government, having served as Deputy Director of the Center for Health Statistics and Informatics at the California Department of Public Health.