2015 Alliance Healthy Food Systems Co-Chair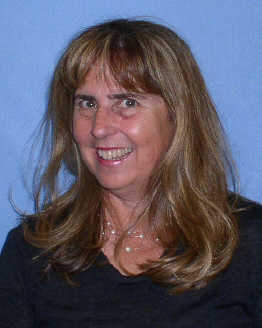 Gayle Hoxter, MPH, RD is the Program Chief for County of Riverside Department of Public Health, Nutrition & Health Promotion Branch. Riverside County Nutrition & Health Promotion is a $20 million agency serving over 100,000 residents each month in the fourth largest geographic county in the United States. She oversees WIC, Network for Healthy California, Childcare Nutrition, Loving Support, Tobacco Control and Asthma education.
Gayle has championed the childhood obesity epidemic by spearheading the first countywide healthy eating active living (HEAL) campaign for children and their parents. Ms. Hoxter recognized the food insecurity needs of low income families, which motivated her to create the first Riverside County Food Security Advisory Board, which later became the County Nutrition Action Plan (CNAP) in 2007.  CNAP was created as a pilot in California to reflect the State Nutrition Action Plan (SNAP) at the local level. For the past 6 years, CNAP has focused on increasing fruit and vegetable intake among Riverside County residents through improving food systems with increased utilization and development of countywide Farmer's Markets, Community Gardens and Healthy Retail markets.
Her exemplary leadership, creativity, vision, and commitment to promoting public health and encouragement of others to do the same, honored her with the prestigious 2005 National WIC Association (NWA) Leadership Award and she currently sits on the NWA Board.  Gayle is also a member of the Network for Healthy California State Committee.
She earned her Bachelor's Degree from Cal Poly Pomona and a double Masters in Public Health from Loma Linda University in Nutrition and also Health Education and is a registered dietitian.
Ms. Hoxter is proud to be a 4th generation Southern California rancher with her husband, Jon and her daughter, Kallie Lynn. She enjoys spending her non-work hours on the family ranch, gardening and showing horses.