Co-hosted by Angelo Bellomo, Deputy Director for Health Protection, Los Angeles County Department of Public Health (DPH), this webinar, held October 2, 2015, 9-10AM, explored leading approaches to onsite decentralized water reuse as well as the emerging policy and regulatory framework. Participants learned about a framework for lowering barriers to professional installation of greywater systems, by exempting simple systems from permit requirements locally as allowed by the California Plumbing Code.
Below, you may view the completed webinar, download the accompanying PowerPoint presentations, and peruse our resource materials.
Presentations:
Public Health Alliance - Overview
Art Ludwig - Water Reuse: Making the Most of What We Have While Protecting Public Health
Speakers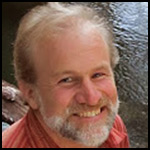 Art Ludwig has 35 years professional experience with optimal, integrated design of systems for water, wastewater, energy, shelter, food production, transportation, etc. He has consulted for the states of New York, California, and New Mexico on building codes. His quantitative analysis of the health risks of greywater cleared the way for more rational regulation of greywater in California, where he played a major role in the new standards.
Art has developed numerous original innovations that he has published, unpatented, into the public domain. Some of these, including the Laundry to Landscape greywater systems have been adopted worldwide, incorporated in building codes, water conservation rebates, federal job training programs, etc. He is the author of the books "Water Storage" "Principles of Ecological Design," and "Create an Oasis with Greywater."
The past several years Art has dedicated approximately a thousand hours a year to public interest research and sustainability policy activism. He recently addressed the California Building Officials at the CBOAC and sponsored a Sustainability Policy Colloquium bringing together regulators and policymakers with top innovators in natural building and building systems.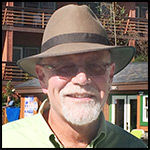 Larry Fay is the Environmental Health Services Director for Santa Barbara County, the first county in the country to permit greywater.
Resources
Below is a brief list of resources and policy referred to during the webinar. 
Oasis Design's Greywater Policy Center is a compilation of grey water laws, suggested improvements to gray water regulations, legality & greywater policy considerations, sample permits, public health considerations, studies, etc.
Oasis Design's Model Greywater Ordinance based on Arizona's tiered system.
Arizona Department of Environmental Quality guide to complying with Tier 1 permit-exempt greywater policy.