Co-hosted by Angelo Bellomo, Director, Environmental Health Division, LA County Department of Public Health, this webinar, held July 17, 2015, 9-10AM, explored the exciting edges of how we are capturing water from the sky for later use, as well as some of the challenges in scaling up alternative water capture solutions.
Below, you may view the completed webinar, download the accompanying PowerPoint presentation, and peruse our resource materials. Please note that the primary visuals for this webinar were speaker webcams—these are not visible on the webinar recording.
Presentation:
Edith de Guzman - Presentation
Speakers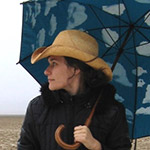 Edith de Guzman Director of Research at the Los Angeles-based nonprofit TreePeople
Edith has worked at TreePeople since 2003. Edith manages research into best practices for the sustainable transformation of the Greater Los Angeles area, exploring environmental, social and economic aspects of urban ecosystems. Her work centers on identifying the efficacy, benefits and applicability of various approaches to urban sustainability, with a special focus on how urban watersheds can be effectively managed through strategic partnerships with policymakers, agencies and communities. Edith received a master's in Urban Planning from UCLA and a bachelor's in History and Art History, also from UCLA.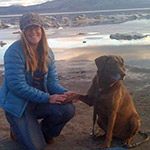 Regina Hirsch Founder of Mountain Sage Nursery and Sierra Watershed Progressive
Sierra Watershed Progressive focuses on onsite water best management practices aimed at rehydrating watersheds. Since 2010, Sierra Watershed Progressive has helped design and install projects restoring over 514 acres of habitat and aiming to increase watershed hydrologic recharge functionality through water conservation and reuse. These projects include over 1,327,300 gallons of rainwater (tanks), 2,170,518 gallons of stormwater, 21,560 mechanical water and 4,948,725 gallons of greywater which are reused each year. Regina is a co-founder and steering committee member of the California Decentralized Water Policy Council, and provides onsite water conservation classroom training to a wide array of audiences.