This webinar, held on June 16, 2015 at 2 pm, provided participants with an overview of the top concerns related to tap water availability and quality in schools and public space in California. It highlighted relevant policy initiatives and opportunities to use ReThink Your Drink to leverage better drinking water access in public places.
Below, you may view the completed webinar and download the accompanying PowerPoint presentations.
Presentations:
Dr. Anisha Patel - Just Add Water: Efforts to Increase Water Intake among Children in Community Settings
Laurel Firestone – Living Without a Drop to Drink
Speakers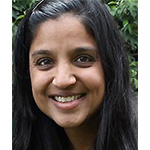 Dr. Anisha Patel Assistant Professor, University of California, San Francisco
Dr. Patel completed her medical degree at the University of North Carolina, residency at Stanford, and a fellowship in the Robert Wood Johnson Foundation Clinical Scholars Program at University of California, Los Angeles. Dr. Patel conducts research in the area of chronic disease prevention, with an emphasis on encouraging healthy beverage consumption among children and adolescents in school and child care settings. Dr. Patel has received funding for her research from foundations and the National Institutes of Health, and has published numerous peer-reviewed manuscripts in this area. In 2012, Dr. Patel received the American Academy of Pediatrics Outstanding Achievement Award for her work to translate research into policy.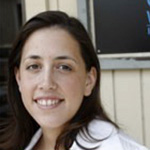 Laurel Firestone, Co-Director and Attorney at Law, Community Water Center
Laurel Firestone co-founded and co-directs the Community Water Center (CWC). Laurel previously served as the Director of the Rural Poverty Water Project at the Center on Race, Poverty and the Environment, under a 2004-06 Equal Justice Works Fellowship. Laurel was awarded the Gary Bellow Public Service Award by the Harvard Law School in 2013, and was co-awarded the Carla Bard Advocacy Award from Public Officials for Water and Environmental Reform (POWER) with her her Co-Executive Director, Susana De Anda in 2010. She authored the Comprehensive Guide to Community Drinking Water Advocacy, has served on the Tulare County Water Commission, and Co-Chaired the Governor's Drinking Water Stakeholder Group.
Resources
Below is a brief list of key resources you can refer to for additional information about ReThink Your Drink and making safe drinking water available in schools and community places.
Action Ideas. A summary of actions health and nutrition leaders can take to support increased access to safe drinking water in schools and community places that were discussed on the webinar.
Centers for Disease Control and Prevention (CDC) Toolkit: Increasing Access to Drinking Water. This easy-to-use toolkit provides background information, needs assessment tools, implementation strategies, and strategies for developing water access wellness policies.
Community Water Center resources including a fact sheet about how to find out if your water is safe.
Community Water Center Policy resources on current legislative opportunities to increase access to safe drinking water in schools.
Drinking Water Watch is a site where you can search your water system for the most up-to-date data on any water quality problems and projects that may be underway to correct it.
Harvard University: Keep it Flowing: A Practical Guide to School Drinking Water Planning, Maintenance & Repair. This toolkit addresses the practical side of drinking water in schools by outlining the steps needed to provide adequate numbers of properly maintained drinking fountains and tap water dispensers in school buildings.
Potter the Otter is an educational resource about increasing water consumption.
State Water Resources Control Board's Division of Drinking Water website has a variety of information, quick links, and additional information.
Water Works: A Guide to Improving Water Access and Consumption in Schools to Improve Health and Support Learning. This implementation guide can help you develop a comprehensive program to increase access to safe, appealing, low-cost drinking water sources in your school. It also provides ideas, materials, and resources to help you increase water consumption among the school community. Finally, the guide provides resources to help you evaluate the impact of your water program.