This webinar, held October 28, 2015, 12-1 pm, shone a light on state-level policy and funding opportunities for local health departments in jurisdictions around the state, and explored best contact points for local-state collaboration. Participants came away with a picture of water-related funding and program opportunities that support local health department goals.
Below, you may review key points from the webinar, download the accompanying PowerPoint slides, and peruse our resource materials.
Presentations:
Public Health Alliance - Overview
Caren Trgovcich - Presentation
Alvaro Sanchez - Presentation
Speakers
Caren Trgovcich is Chief Deputy Director of the State Water Resources Control Board, overseeing the Division of Water Rights and Division of Administrative Services, amongst other responsibilities. Caren has gained experience in many areas including planning, permitting, enforcement, loans and grants and site cleanup, and has been with the Board since 2007. Caren began her career with U.S. EPA, Region 9 and subsequently worked for the (former) California Integrated Waste Management Board and the Department of Toxic Substances Control.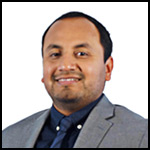 Alvaro Sanchez is Environmental Equity Director at the Greenlining Institute. He is an urban planner with extensive experience crafting, implementing, and evaluating strategies that leverage private and public investments to deliver community benefits to impacted communities. Alvaro leads Greenlining's work on SB 535 (de León), which directs at least one quarter of California's Greenhouse Gas Reduction Fund to disadvantaged communities.
Resources
Below is a brief list of resources from the webinar.
Water Policy
Sustainable Groundwater Management Act timeline
Groundwater Sustainability Agencies Interactive Map. This interactive map shows the location of local agencies that have elected to become Groundwater Sustainability Agencies (GSAs). 
California Household Water Shortage Data. A new system to record and share ongoing reports of outages from local, state, federal and non-governmental organizations 
Safe Drinking Water Plan for California. A report to the Legislature in Compliance with Health & Safety Code Section 116365. State Water Resources Control Board, June 2015. 
Funding
Green Infrastructure Financing Opportunities. A list of funding options for financing green infrastructure projects compiled by the San Diego Regional Climate Collaborative.
Strategic Growth Council Affordable Housing and Sustainable Communities Draft Guidelines Memo. This memo provides updates on the Affordable Housing and Sustainable Communities (AHSC) Program, including a summary of changes proposed to the 2015-16 SGC AHSC Program Guidelines.
CAL FIRE Urban and Community Forestry Program Greenhouse Gas Reduction Fund Grants. Information on how to succeed in applying for a grant project and what you can expect after that.
Green Water Infrastructure
Clean Water Strong Communities: Translating the Value of Water Infrastructure Using Community Benefit Strategies. Green for All, April 2014. This white paper focuses on one of the most promising strategies water utilities can use to develop broad public support: Embracing triple-bottom-line outcomes that deliver community benefits like jobs, business opportunities, green space, safer and more beautiful streets, and other local amenities.
California Climate Investments: 10 Case Studies Solving Poverty and Pollution. To evaluate initial success of California's climate program in assisting underserved communities, The Greenlining Institute examined 10 projects: nine already funded and one that is eligible for funding. These case studies provide an early snapshot of the Fund's impact and suggest ways the program might be improved.
Green Infrastructure Case Studies: Municipal Policies for Managing Stormwater with Green Infrastructure. This report presents the common trends in how 12 local governments developed and implemented stormwater policies to support green infrastructure.
Invisible to Invaluable: Organizing Communities in Howard County, MD, and Washington, DC, for Clean Water and Economic Opportunity. Industrial Areas Foundation, Washington Interfaith Network (WIN), People Acting Together in Howard (PATH), Center for Community Change.