This webinar, held May 27, 2015, at noon, provided participants with an overview of California's water sources, distribution, and use, as well as projections of what climate-related water changes we are seeing through time. It offered a summary of the public health impacts of climate-related changes in the water cycle and discussed the role of health leaders in this rapidly changing physical and political landscape.
Below, you may view the completed webinar and download the accompanying Powerpoint presentations.
Presentations:
Dr. Linda Rudolph - Water, Health, and Climate Change
Dr. Jay Famiglietti - Up a Dry Creek: What Satellites Tell Us About California's Epic Drought
Speakers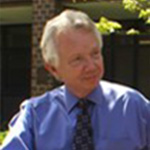 Dr. Richard J. Jackson, MD, MPH, Professor, Environmental Health Sciences, UCLA
Dick is a trailblazer in the field of environmental impacts on health and a professor of Environmental Health Sciences at UCLA. He has held several leadership positions including: California Health Officer and Director of Environmental Health at the Centers for Disease Control. He is also the recipient of the American Public Health Association's most prestigious award, the Sedgwick Memorial Medal. Dick currently serves on the Board of Directors of the American Institute of Architects.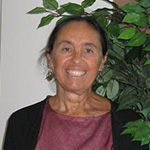 Dr. Linda Rudolph, MD, MPH, Director, Center for Climate Change and Health, and Co-convener of the U.S. Climate and Health Alliance
Previously, Linda served as the deputy director of the California Department of Public Health (CDPH)'s Center for Chronic Disease Prevention and Public Health and the health officer and public health director for the City of Berkeley, CA. While at CDPH, Linda chaired the Strategic Growth Council Health in All Policies Task Force and the California Climate Action Team Public Health Work Group. Linda is a visionary and expert on climate and health.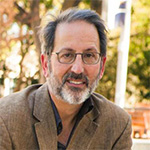 Dr. James S. (Jay) Famiglietti, PhD, Professor, Earth System Science and Civil and Environmental Engineering, UC Irvine and Senior Water Scientist, NASA Jet Propulsion Laboratory
 at the California Institute of Technology
Jay was appointed by California Governor Jerry Brown to the Santa Ana Regional Water Quality Control Board, and he was the Founding Director of the UC Center for Hydrologic Modeling (UCCHM) at UC Irvine. Jay is a prominent thought leader and speaker on California's water crisis.
Resources
Below is a brief list of key resources you can refer to for additional information about the water crisis and health.
California's Water. The Public Policy Institute of California. Published in April 2015, this publication provides an overview of the most pressing issues connected to water challenges in California, including climate change, droughts, financing water security, flooding, the Delta, water storage, and the provision of water for cities, farms, and the environment. 
PPIC's Introductory Video Series on water management challenges. The PPIC Water Policy Center highlights key topics the state needs to address in putting California water management on a sustainable path for the future.
Viewpoints: Action needed to protect health during drought and dry days ahead, by Dr. Linda Rudolph. February 5, 2014. This concise op-ed highlights the health impacts and risks of California's water crisis.
Health Effects of Drought: A Systematic Review of the Evidence. June 5, 2013. PLOS Currents. This research article surveys existing literature and conducts expert interviews to summarize the key health impacts of drought worldwide.
Health implications of drought. This Centers for Disease Control and Prevention website provides a general overview of health implications of drought, including water, food and nutrition, air quality, sanitation and hygiene, recreational risks, infectious disease, chronic disease and disease transmitted by insects and animals.