This webinar, held on October 20, 2015 at 2 pm, explored emerging approaches to producing healthy foods with water stewardship in mind. Participants learned about innovative ways of producing protein with very little water through aquaponics and insect farming, and how traditional agriculture is responding to the drought through new production methods such as hydroponics and dense planting.
Below, you may view the completed webinar, download the accompanying PowerPoint presentations, and peruse our resource materials.
Presentations:
Public Health Alliance - Overview
Eric Larson - Water Friendly San Diego Farming
Paula Daniels - Know Your Fish Farm
Tyler Isaac - Insects as an Organic Management Technology
Recommendations for Action
Support water-friendly production methods in community gardens, especially on Health Dept. grounds.

Demonstrate water-friendly agriculture methods.
Prioritize sustainability and new technologies when funding community gardens.

Incorporate sustainability in nutrition education.

Include information about water use in protein production.
Promote use of CalFresh/EBT for edible seed purchase and using water-wise growing methods.

Establish formal partnerships across county agencies and departments, especially with Agriculture, Public Health, and Environmental Health.
Support federal funding for agriculture research, especially for sustainable production methods.
Speakers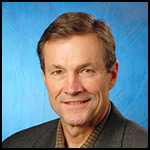 Eric Larson has been the Executive Director of the San Diego County Farm Bureau since January 1997. Mr. Larson began working in San Diego County's agricultural industry in 1971. His professional activities have included two years as president of the San Diego County Flower and Plant Association. He also serves as a director of the Southern California Water Committee and a member of the Southern California Ag Water Team. In addition to his work in agriculture, he served two terms as a member of the Carlsbad City Council and is a past director of the Carlsbad Municipal Water District, the San Diego County Water Authority, and the Encina Wastewater Authority.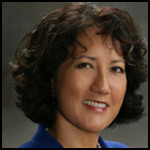 Paula Daniels was recently appointed to the California Water Commission. She is the founder and chair emeritus of the LA Food Policy Council and a 2015 Pritzker Environment and Sustainability Education Fellow at the UCLA Institute of the Environment and Sustainability (where she has taught food and water policy since 2010). After a long career as an attorney in civil litigation, she was appointed as a Los Angeles Public Works Commissioner (2005-2011) and then Senior Advisor (2011-2013) to Mayor Villaraigosa of Los Angeles. Ms. Daniels has also been a commissioner with the California Coastal Commission (1999-2000), and a gubernatorial appointee on the governing board of the California Bay-Delta Authority. She served in Office of Planning and Research for the Office of Governer Edmund G. Brown as Senior Fellow for Food Systems, Water and Climate.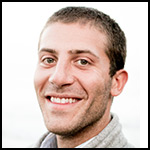 Tyler Isaac is the founder of Slightly Nutty, a company focused on producing insects for food and animal feed by utilizing organic waste streams as feedstock. He recently completed his Master's degree from the Bren School of Environmental Science & Management, where he developed Slightly Nutty as an Eco-Entrepreneurship Fellow while specializing in coastal marine resources management. His experiences helped reveal to him the environmental impact of food production, as well as the enormous amount of food waste that is unused and landfilled. He views insect production as an ecologically and economically efficient method of protein production with the additional benefit of acting as a waste-management service, reducing the volume of organic wastes sent to landfill. 
Resources
Below is a brief list of resources on emerging production methods. For additional resources or support, contact the Alliance's Healthy Food Systems Coordinator, Holly Calhoun. 
Aquaponics – research and resources: KnowYourFishFarm.info.
Edible Insects –
California Retail Food Code "Approved Source" – California state law requires that food sold in a retail facility be from an "approved source." Questions about emerging production methods as an "approved source" to sell product in county cafeterias arose on the webinar. Recently passed legislation, AB 1990, goes into affect on January 1, 2016, and makes changes to the definition of an "approved source." Learn more about the "approved source" code from the Sustainable Economies Law Center, and check their website for more resources to be published before the end of the year.
Articles of Interest:
Read more about emerging and water-friendly production methods!
Aquaponics:
Aquaculture:
Edible Insects:
Algea: