On this webinar, held November 18, 2015, 12-1 pm, the Centers for Disease Control and Prevention shared key drought response actions for local health departments and linked participants to best practice implementation projects around the country. We heard from the National Center for Environmental Health about national level drought, climate and health initiatives. The webinar concluded with a recap of highlights from the three tracks of the Public Health Alliance of Southern California's water webinar series and the presentation of a tool for health department leaders to operationalize recommended actions to mitigate public health impacts of the water crisis.
Below, you may review key points from the webinar, download the accompanying PowerPoint slides, and peruse our resource materials.
Presentations:
Webinar Presentation
Speakers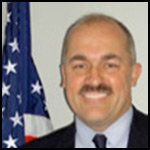 Rob Blake, MPH, REHS, is Environmental Health Scientist and Emergency Coordinator at the Centers for Disease Control and Prevention where, among other accomplishments, he coordinated production of When Every Drop Counts: Protecting Public Health During Drought Conditions—A Guide for Public Health Professionals. Blake has worked in the environmental health field for over 30 years, including posts as Branch Chief, Environmental Health Services at CDC, Environmental Health Director in DeKalb County, Georgia, and Washtenaw County, Michigan, and as Branch Director for Environmental Health at the State of Georgia. Mr. Blake is past president of the National Environmental Health Association (NEHA), and past Chair of the National Conference of Local Environmental Health Administrators (NCLEHA), among other posts. Mr. Blake has also served on the National Association of County and City Health Officials (NACCHO) Environmental Health Committee and the Association of State and Territorial Health Officials (ASTHO) Environmental Health Directors workgroup.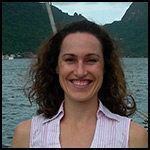 Colleen Martin, MSPH, is Epidemiologist at the Centers for Disease Control and Prevention.
Ms. Martin holds an MSPH in environmental epidemiology from Emory University. She is currently lead of the Environmental Epidemiology Team at the Health Studies Branch (HSB), National Center for Environmental Health, Centers for Disease Control and Prevention. HSB's work includes assessing exposures to and health effects from non-infectious contaminants in drinking water, as well as improving state and local public health capacity to prepare for and respond to emergencies. A current focus of the branch's work includes collaborating with public health partners to assess health effects associated with drought, as well as to build upon existing tools, resources, and state and local public health knowledge and best practices to improve public health preparedness for drought.